Your Vision,
One Platform.
Add value and revenue to your business, without the extra workload.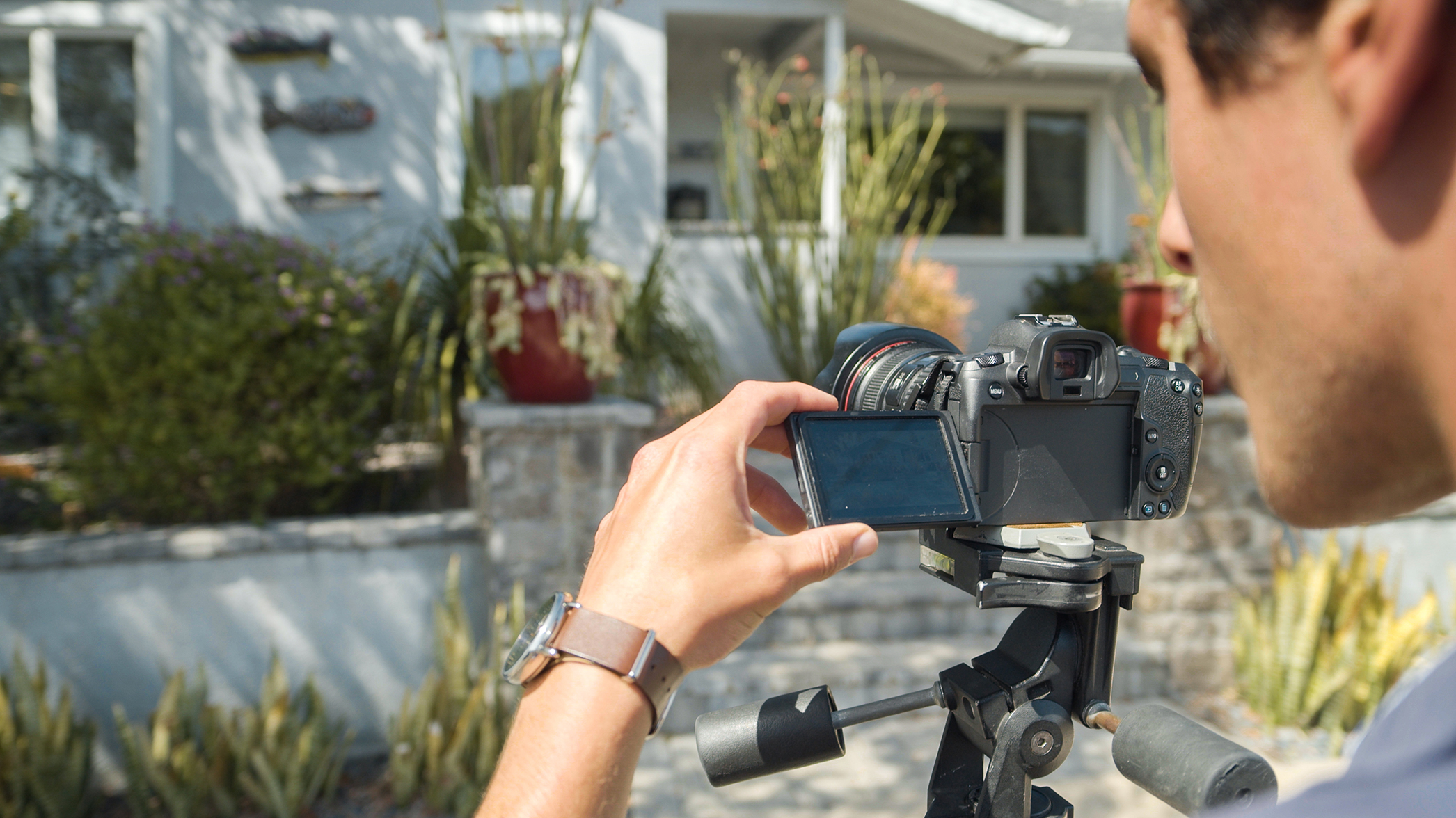 More Organized
Workflow
Manage your entire business in one place with unique tools like smart scheduling, report generators, e-mail notifications and more. You, your employees and your clients benefit from individual profiles, customized to fit every need.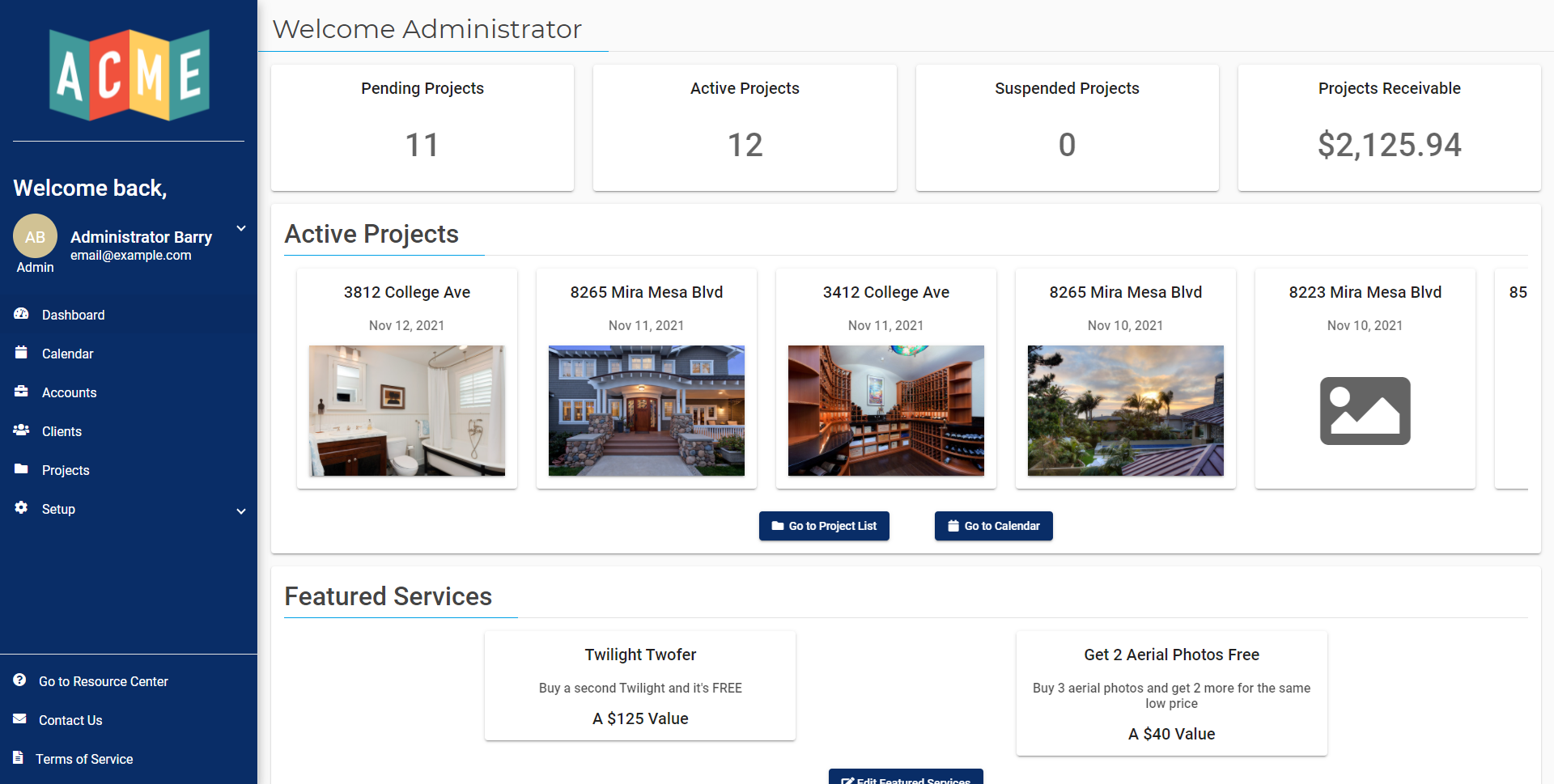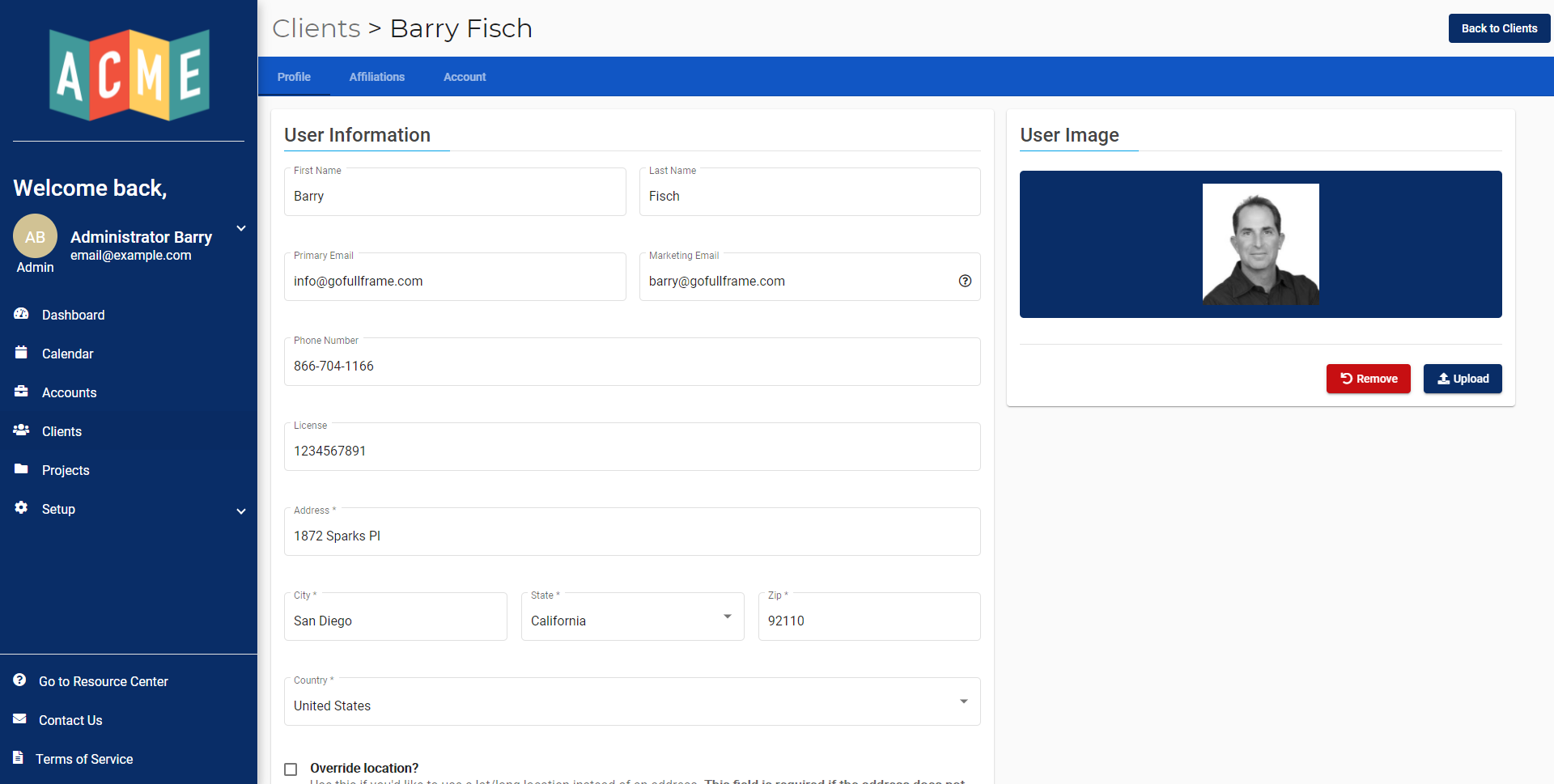 More Efficient
Project and Profile Management
Easily manage profiles and projects with notes and instructions specific to each client and property. Share notes with others working on the same project or keep them private.
More Revenue
Order Forms
Unlimited order forms and packages are created within the platform and can be built as you see fit. Give clients the option for add-ons so they can truly customize their experience before paying online, using promotions that you may offer.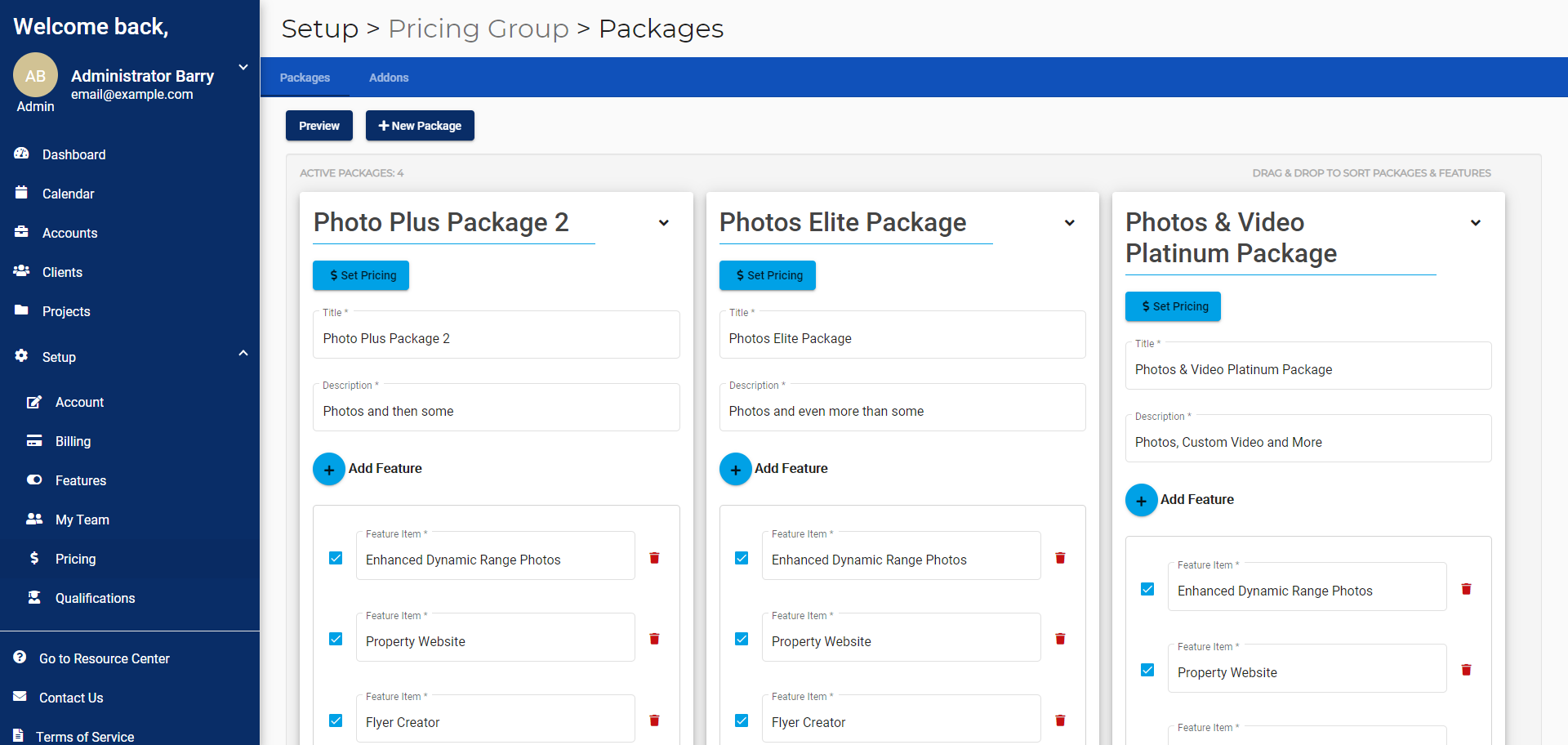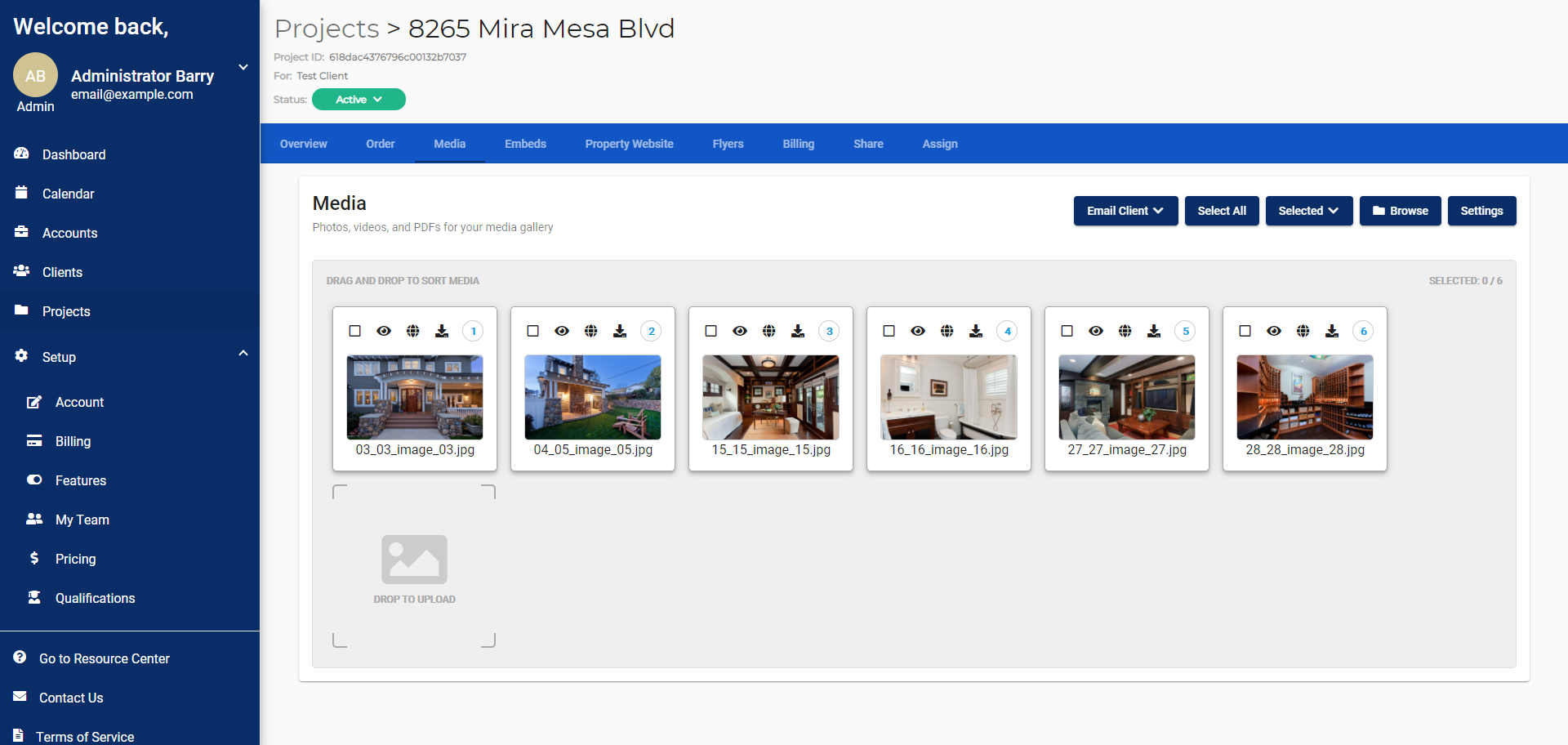 More Time
Media Management
All your media assets are centrally located in a one-stop-shop for photos, videos, 3-D tours and more. Embed or create virtual tours to your property website and easily access all media with options to download and share.
More Competitive
Marketing Toolkit
Using our custom templates, clients are provided with a full set of tools to advertise properties including unique websites, flyers, slideshows, videos and social media posts. All these assets are tracked using our unique analytics tools.